Login or create an account
Close
Returning Customer
I am a returning customer
Login or create an account
Close
Ваш обліковий запис створено!
Дякуємо за реєстрацію на ПрофКнига!
Ви будете повідомлені по електронній пошті, як тільки Ваш Особистий Кабінет буде активований адміністрацією магазину.
Якщо у Вас є якісь запитання, будь ласка пишіть нам.
Вихід
Ви вийшли з Особистого Кабінету.
Ваш кошик було збережено. Його буде відновлено при наступному вході у Ваш Особистий Кабінет.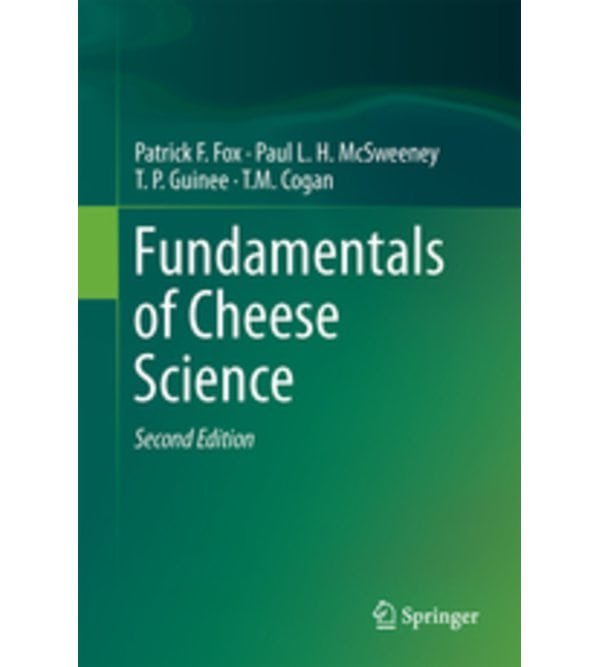 This book provides comprehensive coverage of the scientific aspects of cheese, emphasizing fundamental principles. The book's updated 22 chapters cover the chemistry and microbiology of milk for cheesemaking, starter cultures, coagulation of milk by enzymes or by acidification, the microbiology and biochemistry of cheese ripening, the flavor and rheology of cheese, processed cheese, cheese as a food ingredient, public health and nutritional aspects of cheese, and various methods used for the analysis of cheese. The book contains copious references to other texts and review articles.
ISBN:

978-1-4899-7679-6

Мова видання:

EN

Тип обкладинки:

Тверда

Розмір:

160 х 235 мм

Вага:

1,000г