Login or create an account
Close
Returning Customer
I am a returning customer
Login or create an account
Close
Ваш обліковий запис створено!
Дякуємо за реєстрацію на ПрофКнига!
Ви будете повідомлені по електронній пошті, як тільки Ваш Особистий Кабінет буде активований адміністрацією магазину.
Якщо у Вас є якісь запитання, будь ласка пишіть нам.
Вихід
Ви вийшли з Особистого Кабінету.
Ваш кошик було збережено. Його буде відновлено при наступному вході у Ваш Особистий Кабінет.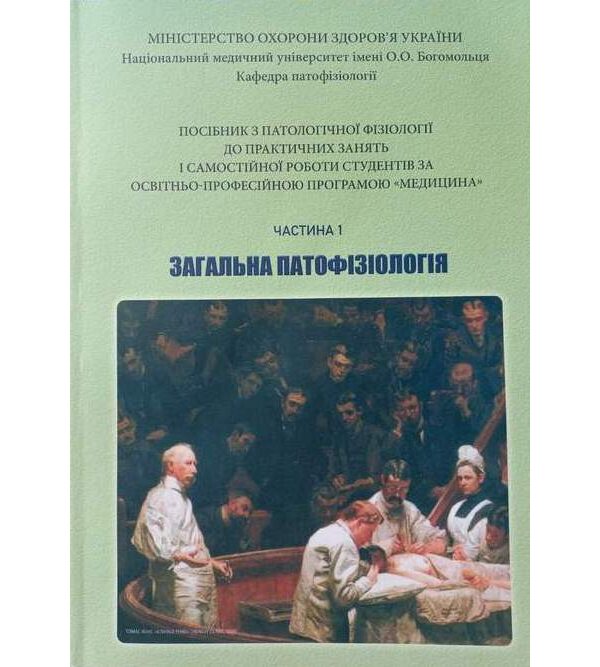 Pathophysiology (Патофізіологія)
Автор:

За ред. М.В. Кришталя, В.А. Міхньова

Видавництво:

Медицина

Рік видання:

2019

Сторінок:

660

Склад:

В наявності
The textbook is prepared by a team of staff at higher educational establishments and academic research institutions of Ukraine, who are recognized experts in various aspects of pathophysiology that gives reason this basic textbook to be national. It is recommended for English-speaking students of higher medical educational establishments. The textbook can be useful for teachers and physicians of all specialties.

ISBN:

978-617-505-759-9

Мова видання:

EN

Тип обкладинки:

Тверда

Розмір:

170 х 240мм

Вага:

1,200г